Oracle NetSuite celebrated its 25th anniversary at SuiteWorld 2023 in Las Vegas, which provided the perfect setting for a memorable few days of celebrations and noteworthy product announcements.
This year the theme was "Suite Up" aiming to showcase NetSuite's continuous pursuit to do more with less. Speaking in his Keynote speech, Evan Goldberg, Founder and Executive Vice President suggested NetSuite customers sell up to four times more than competitors, (who are battling with multiple disconnected systems), because their NetSuite processes run more smoothly.
For some of our team, it was their first-time attending SuiteWorld in person, and much like some of the Vursor team found visiting Las Vegas for the first time, navigating NetSuite's new product updates can leave NetSuite customers feeling equally daunted and overwhelmed.
NetSuite Consultant at Vursor, Yadira Berrios calls the SuiteWorld convention "an eye-opener, showcasing several ground-breaking advancements for the platform," reflecting on some of the exciting updates below.
NetSuite Enterprise Performance Management
"The introduction of NetSuite Enterprise Performance Management (EPM) is a significant revelation," says Yadira. "Built on the robust foundation of Oracle Fusion Cloud Enterprise Performance Management and seamlessly integrated into NetSuite, EPM is engineered to help organizations improve the speed and accuracy of financial processes such as Planning and Budgeting, Account Reconciliation, Financial Close Management, Tax Reporting, Narrative Reporting, Profitability and Cost Management.
By employing EPM, businesses can gain the insights they need to make informed decisions, emphasizing NetSuite's unwavering commitment to equipping businesses with tools that enhance operational efficiency and foster insightful decision-making and growth".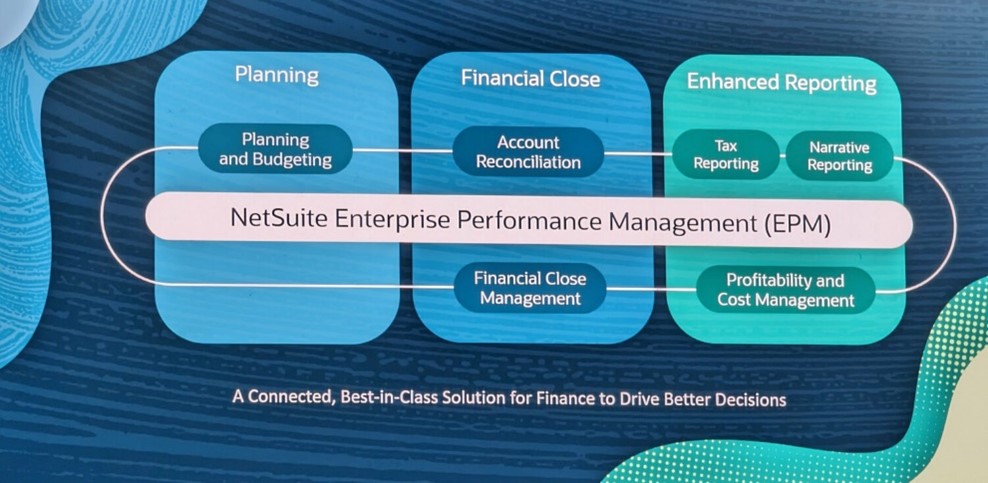 Generative AI Powered capabilities
"The Unveiling of the AI-powered NetSuite Text Enhance, allows users to leverage company-specific and relevant data from across NetSuite to generate contextual and personalized content from just a few words. "So, whether you're writing a description for an item in your online store or crafting customized collection letters, Text Enhance promises to make the process faster and boost productivity," says Yadira.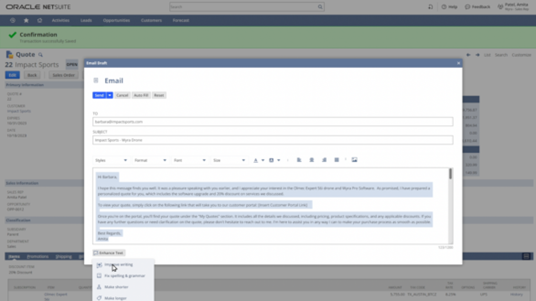 Field Service Management Solution
"The Field Service Management (FSM) is designed to improve end-to-end service efficiency and significantly increase customer satisfaction. FSM allows businesses to easily streamline interactions between the field and the back office, making scheduling and dispatching more intuitive" Yadira explains. "In addition, it automates inventory and customer asset management to ensure tasks are performed more efficiently. Its ability to provide real-time data visibility gives businesses a unique perspective on their operations and is a defining characteristic."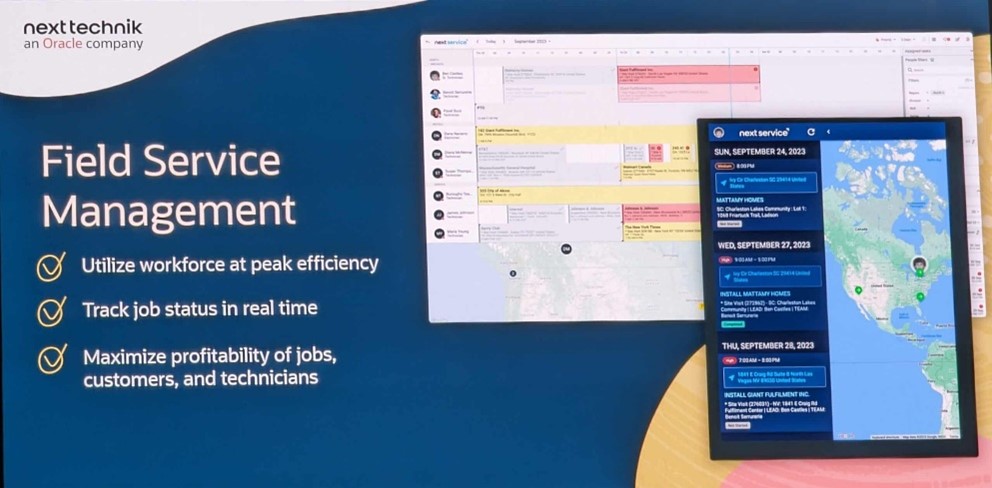 Embracing the future
The journey ahead holds immense potential for businesses and the broader digital landscape. Yadira states how she is "genuinely optimistic about the future and eager to witness the ensuing advancements."
It's evident that the domain of cloud-based management software is vast and ever-evolving, however with committed partners like Vursor, clients can confidently navigate and make the most out of these innovative updates.
If you would like to chat to us about these latest NetSuite updates and how to make the most out of them, please get in touch.